Appointments
Choose your time


Contact us
info@dentistprague.eu

Office hours
Po: 8:00 - 20:00
Út: 8:30 - 20:00
St: 8:00 - 20:00
Čt: 8:30 - 20:00
Pá: 8:00 - 16:00
Křenova 9, Second floor
Praha 6

Preventive and Pediatric Dental Care

Wrinkles treatment - BOTOX

Endodontics (microscopic root canal th.)

Pre–Orthodontic Care

Cosmetics Dental Care (veneers) ​

Painfree dental emergency care - child & adults​

Implants and ALL-ON-4® surgery​

Analgo-sedation (now unavailable)

Prosthodontics - crowns and bridges

Dental Hygiene - child & adults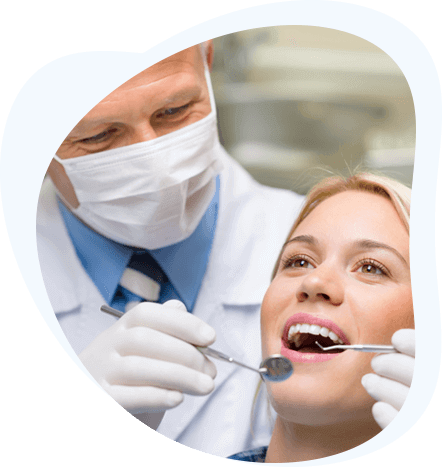 Dental Chair Kavo Primus 1058 ™ – Microscope Zeiss 
– Intraoral x-ray Kodak 6100 (RVG, digital imaging) 
– Intraoral camera Gendex

– Rotary root canal system VDW – MTWO + Endo IT 
– Obturation Unit Sybron Endo
–  Surgic Pro NSK surgical micromotor 
– Electrocautery BONART 
– Apexlocator Raypex 5 / Raypex 6 
– 3M Espe Capmix – Autoclave Lisa 
– Ultrasonic cleaner Elma
– Ultrasonica and piezo implant center unit
2012 – nyní – VLASTNÍ ZUBNÍ ORDINACE, Praha 6, ČR
2011 – 2012 – Soukromá zubní ordinace Praha 7, ČR
2005 – 2011 – Canadian Medical Care, Praha, ČR
1999 – 2009 – Privátní zubní ordinace v USA – Winfield & Ark City, Kansas; Denver, Colorado; Salina, Californie
2006 – 2006 Soukromá zubní klinika Praha 5 (chirurgie) 
2002 – 2003 – Rostock University, SRN
1998 – 2005 – Karlova Univerzita 1. LF, Praha, ČR
Treatment fees
We do not have any contract with Czech Medical Insurance Provider.
Dear client,
I would like to inform you that due o noticeable heat, energy and dental material price increase, we use for your above standard dental treatment, our office will update our price list from January 1st, 2023.
We would like to state that we will include only this input cost increase and our office profit will stay the same as in the past.
Thank you for understanding,
MUDr. Štěpán Gala